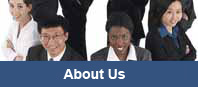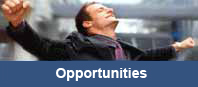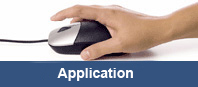 Our Team
An organization is only as good as the people providing the services. At UH PTAC we have a great team.
Tim Scarborough

PROGRAM DIRECTOR

Multi-disciplined professional with the expertise and technical knowledge to manage complex contract activities, execute contracts, and evaluate and improve operations. Background in contract management, program management, and training development and execution. Exhibits sound business judgment in directing contract formation, conducting negotiations, and executing contract administration functions. Broad experience in fast-paced, dynamic environments requiring flexibility and attention to detail. Excellent team building and oral and written communication skills. He is certified as a National Contract Management Association, Certified Federal Contracts Manager and has achieved the Acquisition Professional Development Program Level III in Contracting

Stephanie Mangham

PROGRAM COORDINATOR

Coordinates program to ensure that implementation and prescribed activities are carried out in accordance with specified objectives. Participates in planning and develops methods for program implementation and administration; coordinates program activities and processes. Reviews program records and reports of activities. Recommends modifications to methods or procedures as required. Schedules appointments, meetings, and conferences for Director and staff. Develops marketing materials for monthly training events. Prepares recurring and ad hoc program reports for management use. Supports PTAC director with data analysis and research for small business clients. Assists in preparing reports, proposals, manuals, and other documentation as required for Defense Logistics Agency. Organize from beginning to end small and large events.





Tim Healy

BUSINESS ADVISER

Tim Healy is a highly dedicated, educated (J.D Degree) and personable Government Contracts professional with twenty-four (24) years of successful small business development & support, operations and management experience. This experience has been garnered as an owner/operator, contractor, V-level employee and consultant.

Tim's relevant skill set and expertise covers all aspects/facets of the Government Services (Prime & Sub) Contracting (Federal, State & Local) procurement process/new business development life cycle including:

Helping navigate the process (e.g., Federal Procurement) in a consulting – counseling, advisory & assistance capacity




Opportunity Identification, Assessment & Competitive Analysis/Qualification




Cost Estimating & Pricing




Providing Risk Assessment, e.g., RFP review/analysis




Bid/Proposal Compliance & Responsiveness Reviews




Sales/Marketing/Capture & Strategic Planning, Management & Execution




Small Business/Socioeconomic Programs, e.g., 8(a), HUBZone, SDVOSB & ED/WOSB




Strategic Partnering & Contractor Teaming Arrangements, Team Building & Client Relationship Management




Research and intelligence gathering.

Dennis McIntosh

BUSINESS ADVISER

Dennis McIntosh has over 15 years government contracting experience that includes procurements with both federal and state government agencies.
His contracting experience starts in 1996, as founder and president of a technology consulting firm, where he led the pursuit teams and oversaw successful contract awards for state procurement opportunities in Texas, Missouri, and Kansas. Additionally, Dennis led the pursuit team and negotiations for a major sub-contract award with the Texas Teachers Retirement System (TRS) benefits enhancement project. Dennis led and managed the company's diversity certification initiatives, specifically certifications with the Small Business Administration 8(a) program, National Minority Business Enterprise (MBE) certification, and the Texas Historically Underutilized Business (HUB) program. With the federal government, Dennis' experience includes negotiating and managing a sub-contractor award with the Department of Treasury as well as a prime contractor award with the Small Business Administration headquarters in Washington, D.C.
In 2008, Dennis worked as CFO for a small technical apparel manufacturer and where he successfully grew the company's government sector business. Dennis' successes included the preparation of the competitive bid response and resultant award of a prime contract with the U.S. Army to supply apparel products to our soldiers in the field. Dennis successfully procured a contract to supply products to the Army, Air Force Exchange Service (AAFES). Dennis led the effort to win and manage two multiple supply schedule awards with the General Services Administration (GSA).
Prior to joining the University Houston PTAC, Dennis was a Business Advisor with the Dallas Small Business Development Center (SBDC), where he advised clients on business planning, marketing, financing, and capitalization.



Robert Siefert

BUSINESS ADVISER

Bob is a Business Counselor at the University of Houston Procurement Technical Assistance Center. He has been with the PTAC since 2014, and has 12 years of experience with major federal prime contractors as Small Business Programs Manager. Bob is a dedicated advocate for small business.

He has experience in procurement in a vehicle assembly plant, where he was instrumental in championing large subcontracts to small businesses. For four years he advocated for small business with a large multinational construction and services company. He developed a successful series of networking events, allowing small businesses to present their expertise and capabilities to a cross functional team of decision makers, providing enhanced opportunities for small business participation.

He has owned and operated two small businesses, so he understands the pressures and challenges facing small businesses.

His background includes transportation and logistics management for carriers as well as consumers of transportation services. He is a graduate of Indiana University with a Bachelor of Science degree in Business Administration, specializing in Transportation Management.

Deidra Sutton

BUSINESS ADVISER

Senior consultant responsible for identifying contract opportunities, certification applications, pre-qualification applications, bonding .and consulting to small businesses as defined by the SBA for local, state and government agencies. Assist clients with HUB, MBE, WBEA, HMBC, 8(a), SDB and HUBZone certifications. Assist clients with identifying contract opportunities utilizing their certifications and assisting with HUB subcontracting plans, and technical proposal submissions. Implement Marketing plan to identify contract forecast and unsolicited contract opportunities with State of Texas, City of Houston and SBA. Attend marketing and outreach events to promote firm, identify potential clients or speak on small business topics.

Bob Warren

BUSINESS ADVISER

Bob has a passion for assisting business in developing and integrating process to create efficiency and repeatable success. He has been with the UH PTAC since October 2009. While at the PTAC his accomplishments include: consulting on the Certified Councilor program for the Department of Veteran Affair's Center for Verification and Enterprise, acting as the veterans representative for the UH Small Business Development Center and authoring over a dozen new procurement training programs. In business a large portion of Bob's career has been as a consultant working for global consulting firms and as an independent consultant in both the public and private sectors. He has extensive proposal writing experience and led proposal teams through both financial and legal review. Bob has considerable public speaking experience, and often speaks on procurement topics and veterans in business. Bob is a 26 year veteran of the US Air Force and US Air Force Reserve. He was named Intelligence Officer of the Year (Reserve) for the Air Mobility Command.